Please Come Home for Christmas
Music and lyrics by Charles Brown and Gene Redd, Fort Knox Music, Inc. and Trio Music Company, Inc.


James Patterson: autoharp, vocals, and all rhythm tracks. Houston, Texas. Recorded at my home studio, the Supreme Court Decision Studio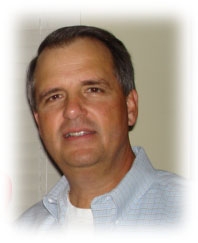 James Patterson is a former member of the Cavaliers, the group that had a nation‑wide hit in the 1960's, "Last Kiss." He has also has performed in Asia with a U.S.O. tour, and has entertained aboard cruise ships, at numerous country clubs, lounges, wedding receptions, music festivals, and churches.
During his "techno" period, James wrote and recorded 2 Christian Techno CDs as the CrossTronic Project: Put on the Armor of God and Eternity. With his Supreme Court Decision dance band, he is featured on the Casebook album. His solo album is 5 Decades. In his "day job," Dr. Patterson teaches Texas and American History at a Houston-area college and university. His personal website is: http://crosstronic.org
Most recently, James contributed "Please Come Home for Christmas" to the Strike the Harp Christmas CD. For this track, he used the Oscar Schmidt 45CE acoustic-electric autoharp, plugged straight into an Alesis Studio 32 mixing board. The 45CE was modified with several custom chord bars and improved action. He applied some minor studio effects to help make the autoharp stand out in the mix. The vocals went through an Audio Technica large diaphragm condenser mic. Everything was recorded directly to the hard drive, using the Sonar 8 Digital Audio Workstation.